Nov Mystic of Holy Souls-Sr Marie Denise de Martignat
The month of November has always been dedicated to prayer for the Holy Souls in Purgatory. The Visitation Order's early history reveals a mystic amidst the Annecy community who had a special mission to these Holy Souls. She was
Sister Marie Denise de Martignat,

of the Visitation, who died in the Convent at Annecy, in 1653. From her experiences we can be reminded of this "state of soul" after our passing and that of those for whom we pray.

As a young woman Miss Martignat left the French court for that of Charles Emmanuel at Turin. There was a lady living in that capital who went by the name of the Mere Antee. She had received a special attraction from the Holy Ghost to devote herself to the service of the souls in purgatory. She had now spent many years in this way, and forming an acquaintance with Miss de Martignat, she had obtained from God by her prayers, that Marie Denise should succeed her in her high office; and in fact her soul was the first which Marie Denise ever saw, coming out of purgatory after a detention of five hours there for not following inspirations she had had about certain good works. The Mere Antee had told her she was ultimately to be a nun, as St. Francis of Sales had also hinted to her at Paris years before, and in due time it was arranged that she should join the convent of the Visitation at Annecy. She was accompanied on her journey by a multitude of the Holy Souls.

At the prayers of the Mere Antee, Marie Denise had received a powerful and mysterious grace while praying before the Holy Winding Sheet at Turin, by which she had immense power over the souls in Purgatory; and all her first years in Annecy were filled with practices on their behalf. They disclosed many things to her; as, for example, when she was infirmarian they told her there was no place where there were so many devils, or where they were so active, as in an infirmary, because it is there that the soul fights its last battle for eternity.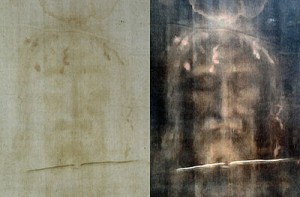 She was continually accompanied by them, and their presence was sensible to her. She told the Superioress that so far from being afraid, she was as much at her ease amid a troop of these souls as when with her sisters in community; and that she found more profit for her soul in conversation with them than with the living. She obtained as many indulgenced medals as she could, and at recreation she was always eloquently preaching this her favorite devotion.
Sr Marie Denise told the superioress that the continuance in the pains of Purgatory, of such a soul as the one who had visited her, would teach her how much longer souls are detained in that suffering than she had supposed before; and this for four reasons; first, because of the inconceivable purity which the soul must have before it can present itself before Him who is essential sanctity and purity, and who receives no one into His glorious city who is not as pure as the city itself Secondly, because of the innumerable multitude of venial faults which we commit in this life, and the little penance which we do for the mortal sins we have confessed. Thirdly, because of the inability of these souls to help themselves; and, fourthly, because of the lukewarmness and negligence of the greater part of Christians in praying and doing good works for these souls, as the dead fade from the memory of the living almost as soon as they have vanished from their eyes; while true charity will follow those it loves, through the flames of Purgatory till the joys of Paradise.
"Ah! my dear mother  I henceforth we must teach all the world to beg of God, our Blessed Lady, and the saints, that final instant of grace and mercy for the hour of death, and also to pave the way for it by good works; because though our Lord may sometimes derogate from His ordinary providence, we must never presume on that privilege in our own case"
We cannot wink our eyes as quickly as God can do His work in the soul where He seeks co-operation; and the moment in which the soul makes its act ot co-operation with grace, is almost as brief as the one in which it receives it; and in this the soul experiences how admirably it has been created in the image and likeness of God."
Source:
All for Jesus or the easy Way of divine Love
By Frederick William Faber
http://books.google.com/books?id=e_sCAAAAQAAJ&pg=PA396&lpg=PA396&dq=sister+marie+denise+martignat&source=bl&ots=tpbA5bCwDN&sig=hzHbiUZfGj3YffO8vxHxOvcg9Zk&hl=en&sa=X&ei=GuJQVKiZCoLisATaooD4Bg&ved=0CCQQ6AEwAQ#v=onepage&q=sister%20marie%20denise%20martignat&f=false
Reference:
http://books.google.com/books?id=0MIGAAAAcAAJ&pg=PA149&lpg=PA149&dq=soeur+marie+denise+martignat&source=bl&ots=-emjwdi6p3&sig=I3j3pdUAQULxqfso6TO1vzCR29g&hl=en&sa=X&ei=uShRVKq_GcW1sQSttoGoBA&ved=0CCEQ6AEwAA#v=onepage&q=soeur%20marie%20denise%20martignat&f=false