Visitation Order Celebrates 407 Years!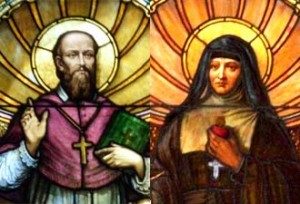 June 6, 2017 marks 407 years since the Visitation of Holy Mary, our contemplative Order in the Church, was founded by St. Francis de Sales and St. Jane de Chantal!
From our First Monastery in Annecy, France to our most recent in SAMOA, founded just last month,Visitandines aim to Live Jesus by gentleness, humility and patience, in the Heart of Jesus.
In September we will hold a General Assembly of our Order.
We pray for you; please also keep us in your prayers.