Work according to St Francis de Sales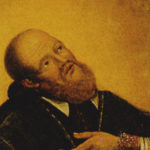 Labor Day is upon us, and while we respond with prayer for the recent victims of Hurricane Harvey, we can also meditate on these words of St. Francis de Sales:
"Whatever you do in word and in work, do all in the name of Jesus Christ.  Whether you eat or drink or do anything else, do all for the glory of God."  These are the divine Apostle's own words which, as St. Thomas says in explaining them, are sufficiently put into practice when we have the habit of most holy charity.  By it, even though we do not have an explicit and formal intention to do each work for God, yet that intention is implicitly contained in our union and communion with God, whereby what good we can do, together with ourselves, is dedicated to his divine goodness. … It suffices for us to be God's children by dilection so as to cause all we do to be destined wholly to his glory.
                                                                                                            TLG 2, 12:8, 270