St. Ambrose's Importance to the Visitation Order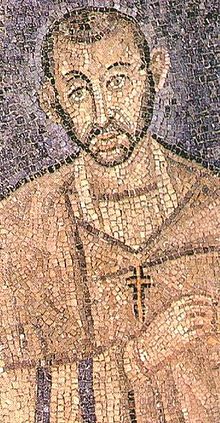 December 7th is the Feast of St. Ambrose and St. Francis de Sales preached about his endearing qualities. Visitandines take note because it was St. Ambrose who helped to convert St. Augustine, whose Rule we follow in the Visitation Order.
St. Francis de Sales said: " I would like to talk to you about St Ambrose, Archbishop of Milan, whose feast we are about to celebrate..We should have a particular veneration for him because he was the spiritual father of St. Augustine. He was a lovable man, full of charity and zeal for the glory of God, and a vigilant pastor; in a word, a man enriched with every virtue, very careful in carrying out all his priestly duties.
Although gentle and forgiving by nature, all the same he did not fail to show firmness in correcting those who were guilty without letting himself be deterred by other considerations. A man of God is recognized by his works."
Source: Sermon 38