22nd International Days of Saint Francis of Sales at Lourdes – 24th / 26th January 2018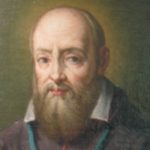 In the last 22 years, more than 200 Catholic media and communication professionals from the Catholic media have been meeting for three days of discussions during the François de Sales Days. This year, they are co-organized by the Secretariat for Communication of the Holy See, the Federation of Catholic Media and SIGNIS and will be held in Lourdes …
22nd International Days of Saint Francis of Sales Lourdes – 24th / 26th January 2018
The François de Sales Days will have, by the speakers and the participants, an exceptional international dimension and will allow meetings and exchanges never realized.
Organized around a particularly promising theme for our professions, Media and Truth, we will live them in the continuity of the message chosen by François for the next World Communications Day; these Days will allow us to exchange, to meet, to enrich our practices and to embark on the path defined by the Holy Father.
They are held from 24 to 26 January 2018 in Lourdes. It is therefore under the gaze of Bernadette and the Virgin Mary that we will work. We will have the pleasure of welcoming Cardinal Pietro Parolin, Secretary of State of the Holy See.
Discover in the program all the richness of the meetings to come; Simultaneous translation into 4 languages ​​(French, English, Italian and Spanish) will allow everyone to follow the work efficiently.
Click here to obtain registration information. sont disponibles ici.

The truth does not belong to anyone. In history, she has always had a thousand faces. Its definition has occupied the minds since ancient times … But over time, the truth has finally emerged as the horizon of any rational debate … No progress possible in the sciences without concern for the truth, no living democracy founded on lies, no lasting relationship without such a requirement, no proclamation of faith possible without an articulation with reason, no credible press without ambitions of objectivity. "The facts, nothing but the facts" are at the heart of journalistic ethics. Today, everywhere in the world, alternative truths are trying to impose themselves in politics, economics and the spiritual field. They are nourished by ambient relativism, the overvaluation of the plurality of interpretations. The post-truth continues to expand its empire and makes any debate more and more complicated. It is therefore an essential challenge for all citizens, including us Christians: to be resolutely at the service of the truth. Not truths in the air of time, frozen, dogmatic and lazy. But a dynamic truth, discussed, creating meaning to illuminate the future. It is a life choice, inscribed in the long term. This service of truth – explored in all its facets by philosophers, theologians, politicians and journalists – will be at the center of the 22nd International Days of St. Francis de Sales in Lourdes, from 24 to 26 January 2018. Why deprive yourself of such debates.
François Ernenwein, Jean-Marie Montel, Coordinator of the Days program. President of the Federation of Catholic Media