The DVD about the life of Saint Francis de Sales is out!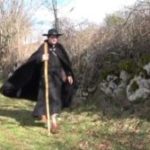 It was a somewhat unusual parish project: to make a film and a show about the life and spirituality of Saint Francis de Sales. Mission accomplished !
The parishioners of Thorens-Glières and surroundings recount the life of the patron saint of their parish and the diocese.
In 2017, the parish celebrated the 450th anniversary of the birth of the Saint. With gatherings, times of reflection, pilgrimages. And making a movie! An exceptional project that has mobilized more than one hundred people. "We wanted to live something strong, between all generations," says Catherine Dunand, a member of the Pastoral Animation Team.
After a year of work, the film was presented last October, in Thorens-Glières, interspersed with a show. Seven hundred spectators attended and was a great success. "We had good feedback, including connoisseurs of St. Francis de Sales, it touched us," says Anne-Catherine Dunand.

"All for love": a film, a show, a book!
On the DVD, which comes out these days: the film, the filmed show, bonuses. And even an English version! "The idea is to be able to send this product abroad, in the Salesian Missions, for example". As for Haute-Savoie, this is a tool that will be useful to catechism and chaplaincy groups. So that Saint Francis de Sales does not appear "dusty, but like a man who still has so much to say to us" underlines Anne-Catherine. A souvenir book with the photos of the film and the text of the voiceover has also been published.
Preview (French edition) https://www.youtube.com/watch?v=eRDEhIkoTKM
To get the DVD (19 €) or the book (15 €):
–
Monastère d'Annecy : 11 avenue de la Visitation  74000 Annecy France
Tel : 04 50 45 20 30 – Fax : 04 50 52 83 95  OR
– Order via the parish
 https://rcf.fr/spiritualite/vie-de-leglise/le-dvd-sur-la-vie-de-saint-francois-de-sales-est-sorti

.