ST. FRANCIS DE SALES IS PATRON OF JOURNALISTS AND FOUNDER OF THE VISITATION ORDER. THE FRENCH JOURNALISTS HONORED HIM IN THEIR GATHERING, AS WELL AS THE ORDER HE FOUNDED, BY BEGINNING WITH PRAYER AT THE VISITATION MONASTERY IN PARIS.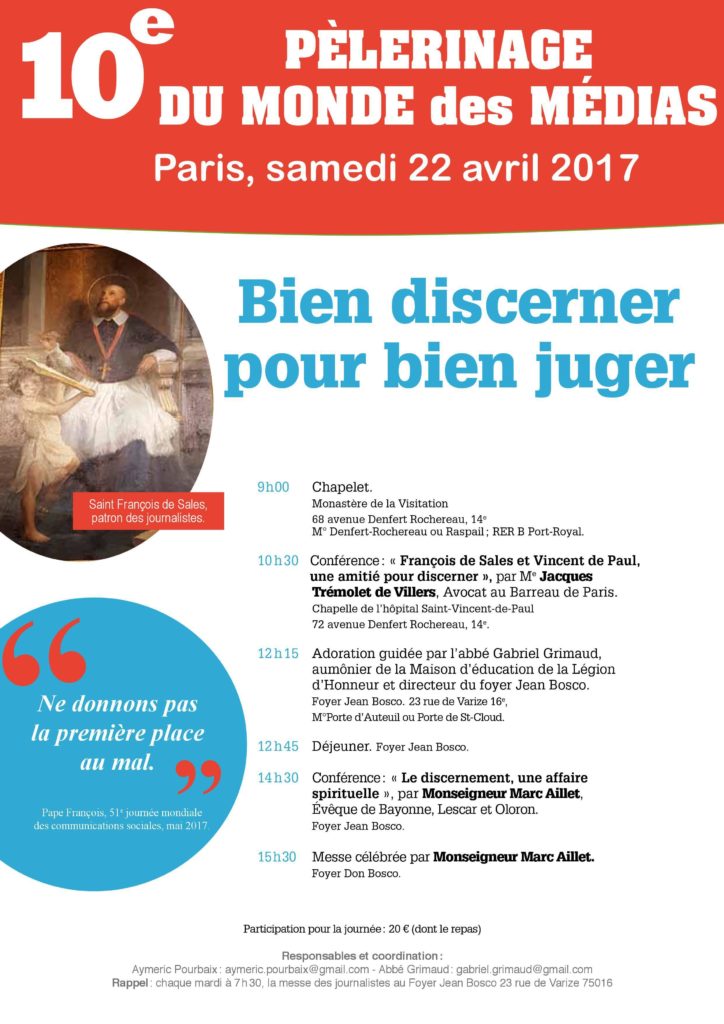 It is not forbidden to pray to discern the information in the abundance of news that overwhelms the editorial staff! Like the harvester in his field, which, when it comes time to harvest, sorts the wheat from the chaff, journalists also have the trying task of sorting and sorting the concrete subject of the infomation. Journalists and media professionals have been invited every year for ten years to walk a day in the streets of the  Capital and pray in a Visitation chapel and meditate on the extra soul they can give to their craft during the year and until the next pilgrimage.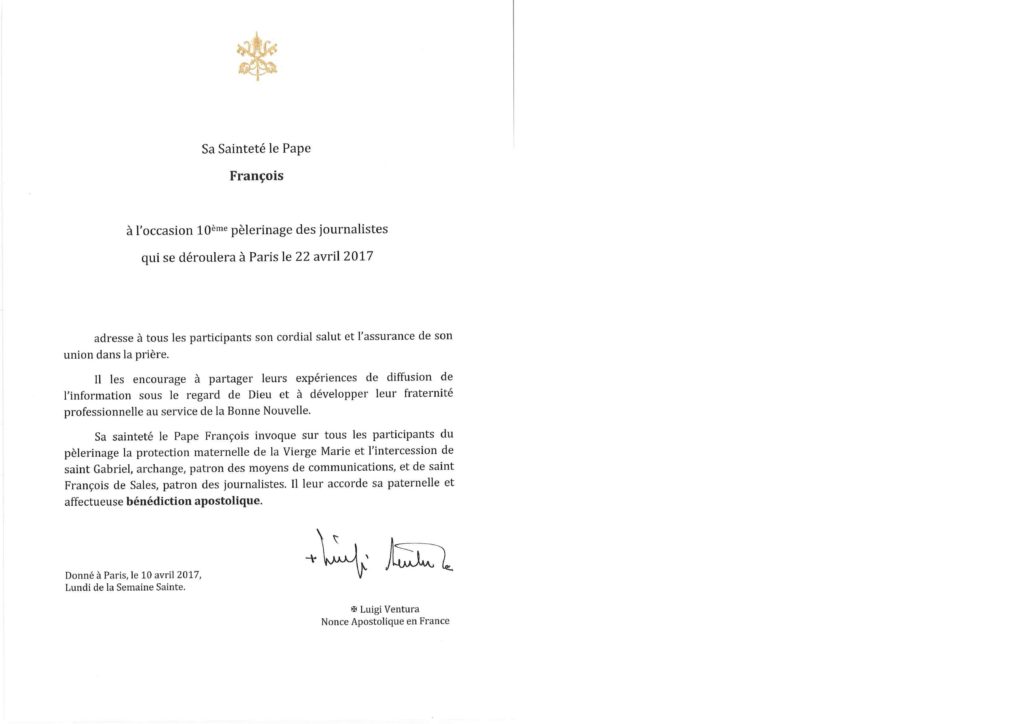 Thank you France, for your faith!