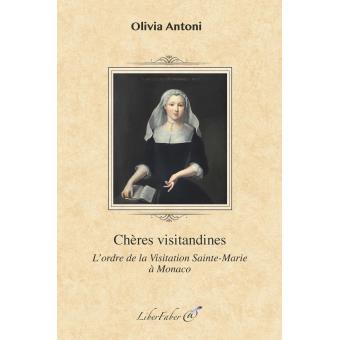 This recently published book tells the true story of the Visitation Order in Monaco and shares the life histories of some of the princesses who actually became Visitandine Nuns, and those who simply spent time in the Monastery.
Prince Louis I, who succeeded his grandfather Prince Honoré II  was appointed in 1662. In 1663, he decided to bring in the Visitandines to the first monastery for women.
Many Princesses of Monaco were Visitandines The first was Louise Marie Therese.
The daughter of Princess Louise Hippolyte was truly a Visitandine, but  she wasn't a Visitandine in Monaco, but in Paris.
Read about it here: http://www.hellomonaco.com/news/treasures-from-the-archives-many-princesses-of-monaco-were-visitandines/
A 7 minute video (in French) also tells the story: https://www.youtube.com/watch?v=vLC0iq-yy_s