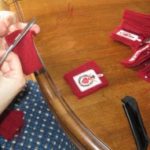 April 2, 1787: The Superior of the Visitation of Annecy made known to the whole Order the 5 visions of a sister  and to whom Jesus asked for a renewal of devotion to His Heart and the spread of Its worship. This is what triggered at the Visitation of Nantes the making and spreading of the Safeguards.
April 4, 1851: Profession of Sister Mary of the Sacred Heart Bernaud, foundress of the Guard of Honor of the Sacred Heart of Jesus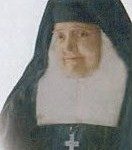 19 April 1665: Canonization of Saint Francis de Sales by Pope Alexander VII
April 20, 1914: Mystic marriage of the servant of God Mother Maria-Angelica Alvarez Icaza, of the Visitation of Mexico.